£10 off your first Amazon order for Eden Apprentices!
Posted: September 27, 2017
NUS card holders are able to claim £10 off their first Amazon order over £40 for a limited time only!
This Offer is only available to customers who are a member of Prime Student at the time of purchase. This Offer ends at 23:59 BST on Sunday November 12 2017.
For more information on this offer, click here to see the full terms and conditions
---
Free Castleford Tigers Tickets!
Posted: September 19, 2017
As a part of our month of Eden, we are giving away 2 tickets to see the Castleford Tigers semi finals! To enter just follow us on our Instagram, like us on Facebook and follow us on Twitter. Each action will earn you one chance to enter our competition, for a maximum of 3 entries, so for your best chances to win, follow us everywhere!
---
Pizza Express winner!
Posted: September 15, 2017
Congratulations to the winner of our Pizza Express competition! Laura D Louise will be receiving a voucher for Pizza Express! We'll have more competitions all month for Edens 9th Birthday, so keep checking all of our social media for our future competitions!
---
Pizza Express Giveaway!
Posted: September 11, 2017
Another week in the month of Eden! To celebrate out birthday month we're giving away prizes every week on our social media! to be in with a chance of winning all you have to do is like our Facebook page and follow the instructions on this post!
Best of luck to everybody, the winner will be announced later this week!
---
Competition winners!
Posted: September 8, 2017
Congratulations to the winners of all of our competitions!
Lee Carter is taking his son to see the Steelers vs the panthers this Sunday!
On top of that, Karen McDougall has won our £10 Amazon to spend on icing for decorating
Our final Amazon voucher is going to Emily Vaughan to spend on a new game
Keep a look out for our competitions that are running all month!
---
Steelers tickets!
Posted: September 7, 2017
We're giving away 4 tickets to the Sheffield steelers to enter all you have to do is like our Facebook page and comment on our competition image tagging a friend in the comments! The winners of both this competition and the Amazon competition will be announced on friday!
---
Amazon Giveaway
Posted: September 4, 2017
To start off our 9th birthday giveaway month, we're giving away £10 Amazon vouchers to some lucky winners!
To enter the competition, like our Facebook page and comment what you're going to buy with the voucher here
---
Edens 9th Birthday!
Posted: September 1, 2017
This month on the 23rd of September Eden will reach our 9th Birthday!
To celebrate the event, we're giving away a number of prizes on our Facebook page every week this month!
in addition to this all of our online courses are 50 percent off for the whole month!
This means that you can stock up on courses to give your employees the training you need, or get them for yourself and expand your skillset!
---
GCSE Grade Updates
Posted: August 31, 2017
As the new GCSE grade boundaries are confusing a lot of students and employers alike, here's what they mean. The new grades have a scale between 9-U, with 9 being the highest grade available. Allegedly, a grade 9 is harder to earn than a traditional A* grade, with a grade 8 being slightly easier. a grade 4 is similar to a low grade C, but is still considered a passing grade, while a grade 5 is seen as a higher passing grade.
This means that the traditional requirements of A* – C grades will now be replaced by grade 9 – 4 requirements for most employers. You can find out more information on the updated GCSE grades here.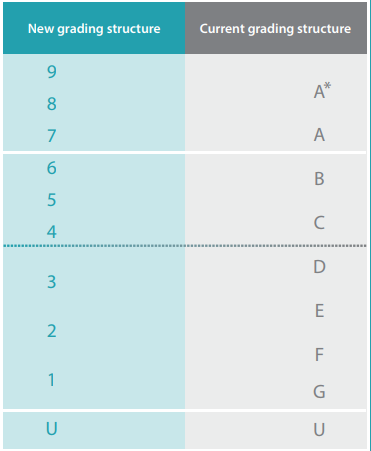 ---
Advanced Learner Loans
Posted: August 18, 2017
An Advanced Learner Loan can be used to pay for a higher level apprenticeship, including level 4 and 5 apprenticeships. Completing a higher level apprenticeship will increase your chances of getting more responsibility and pay in your role. A level 4 degree is equivalent to a foundation degree.
An advanced Learner Loan can pay for your course, and you wont need to pay it back until you earn over £21,000 per annum. If you are interested in completing an advanced learner loan then contact us on 01709 889868 or email info@eden-ts.com
---